Testimonials from several of our client and trades partners are provided below. Our clients would be happy to discuss their experience working with Erban Development and to open their homes for inspection to prospective clients.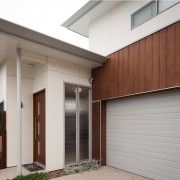 Our brief was to create a customised modern home that incorporated solar passive design, my love for timber finishes and reflected our coastal lifestyle and we are thrilled with our finished product. Eric was open with us at all times and his experience guiding us throughout the whole process enabled us to build with confidence in our decisions. I have already recommended Erban Development to other prospective clients and would be happy to show off our new home to anyone considering building their dream home with Eric.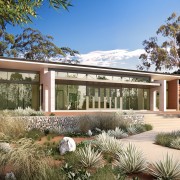 We are currently building with Erban Development and are thrilled with our new home which is just getting the finishing touches. We approached Eric with our own initial architect design and with a brief to build a modern, and contemporary energy efficient home that could withstand our harsh hills environment. The Erban Development team has brought our dream to reality and we can't wait to move in with our young boys to enjoy the benefits that come with living in a custom designed and built home.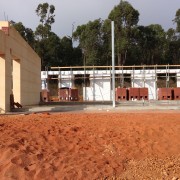 I have worked with Eric for over 15 years, his work ethic and attention to detail means he builds quality homes. He engages with all his trades to ensure we all achieve our common goal of building it right the first time, every time.
Having worked with Erban Development previously, they have shown that they can work in collaboration with our design team to consistently deliver projects of high quality, on time and on budget. We look forward to working with them again in the future.
Working with the Erban Development team was a dream. We couldn't be happier with the great ideas, work & professionalism they have shown whilst renovating our home. I knew it could be difficult working while my family is still living at the site but the courtesy shown by all the tradesman they have picked is a credit to Eric and his team. We look forward to working with Erban Development again in the future.
Eric is my builder for all my business and personal building projects, his industry experience and design ideas means he always gets the balance right between great aesthetics but more importantly functional design and practicality. His personable yet professional approach gives you the confidence that you are making the right decisions.